Along with the summer sunshine comes fresh vegetables from the local farm markets. I always keep a package of kabob skewers on hand to make grilling vegetables easy. This recipe is simple and makes for an impressive side dish for your last minute family BBQ.
Be sure to tag us in your photos on Facebook so we can see your version of our family favourites!
Enjoy,
- Farmer John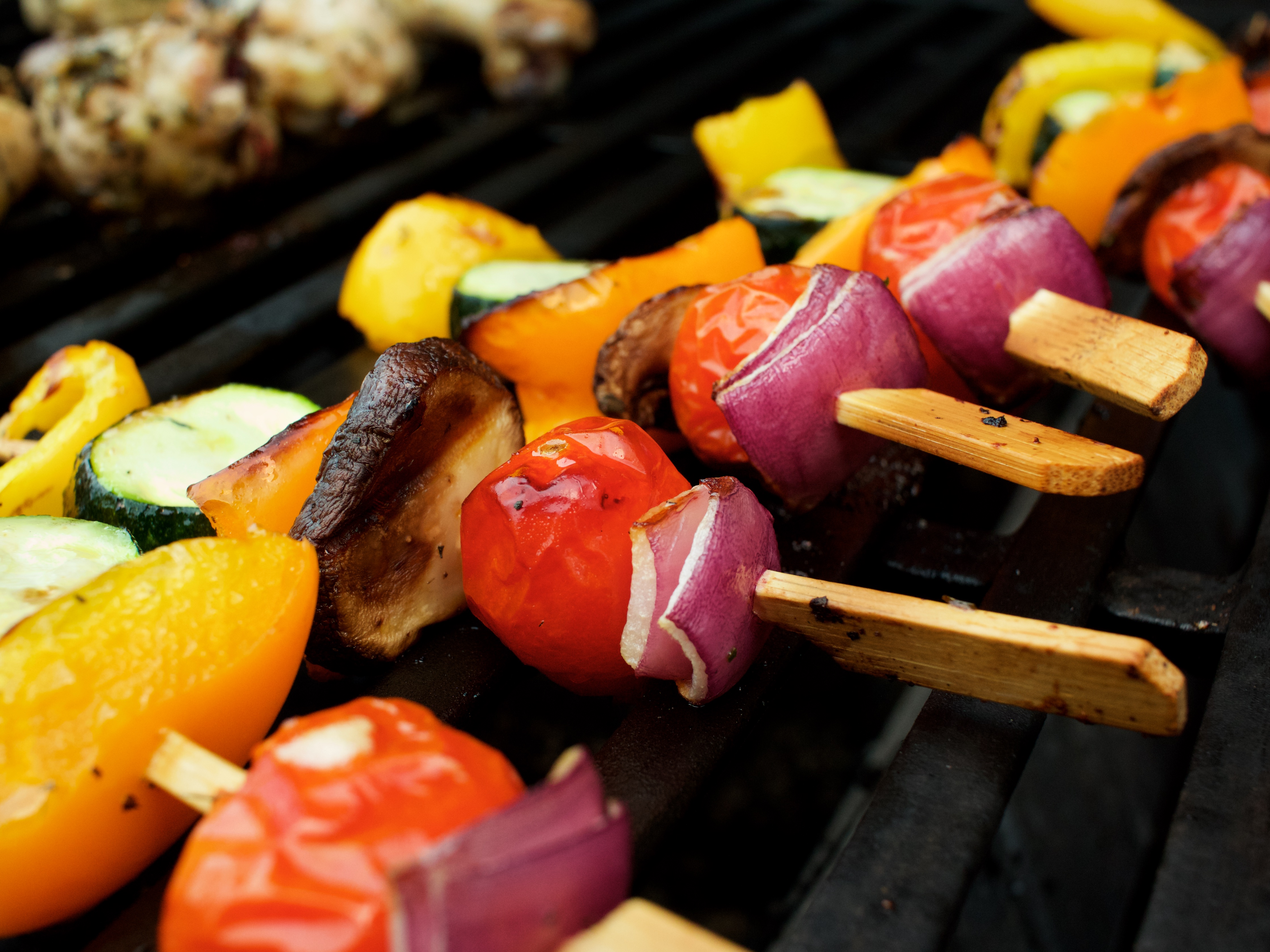 Ingredients:
4 cups fresh summer vegetables, chopped into 1" pieces
2 Tbsp (30 ml) Farmer John's Savory Garlic Oil
1/2 tsp (2.5 ml) Farmer John's Organic Garlic
1/4 tsp (1.25 ml) Farmer John's Organic Cayenne Pepper
Method:
Preheat your grill to medium-low heat
Chop your vegetables into 1" chunks and arrange a variety onto skewers
Brush all sizes of your vegetable kabobs with Farmer John's Savory Garlic Oil
Season with desired amount of Farmer John's garlic and cayenne pepper
Cook on preheated grill until they start to brown (cooking time with vary depending on vegetables used and grill)
Serve immediately.
Approximate total time: 20 minutes
Serves: 4
- Farmer John