Store bought hummus is good, but have you ever made it at home? The flavours are powerful and it's so much creamier. My secret to extra creamy homemade hummus is to boil the canned chickpeas for a few minutes to make them almost mushy.
Be sure to tag us in your photos on Facebook so we can see your version of our family favourites!
Enjoy,
- Farmer John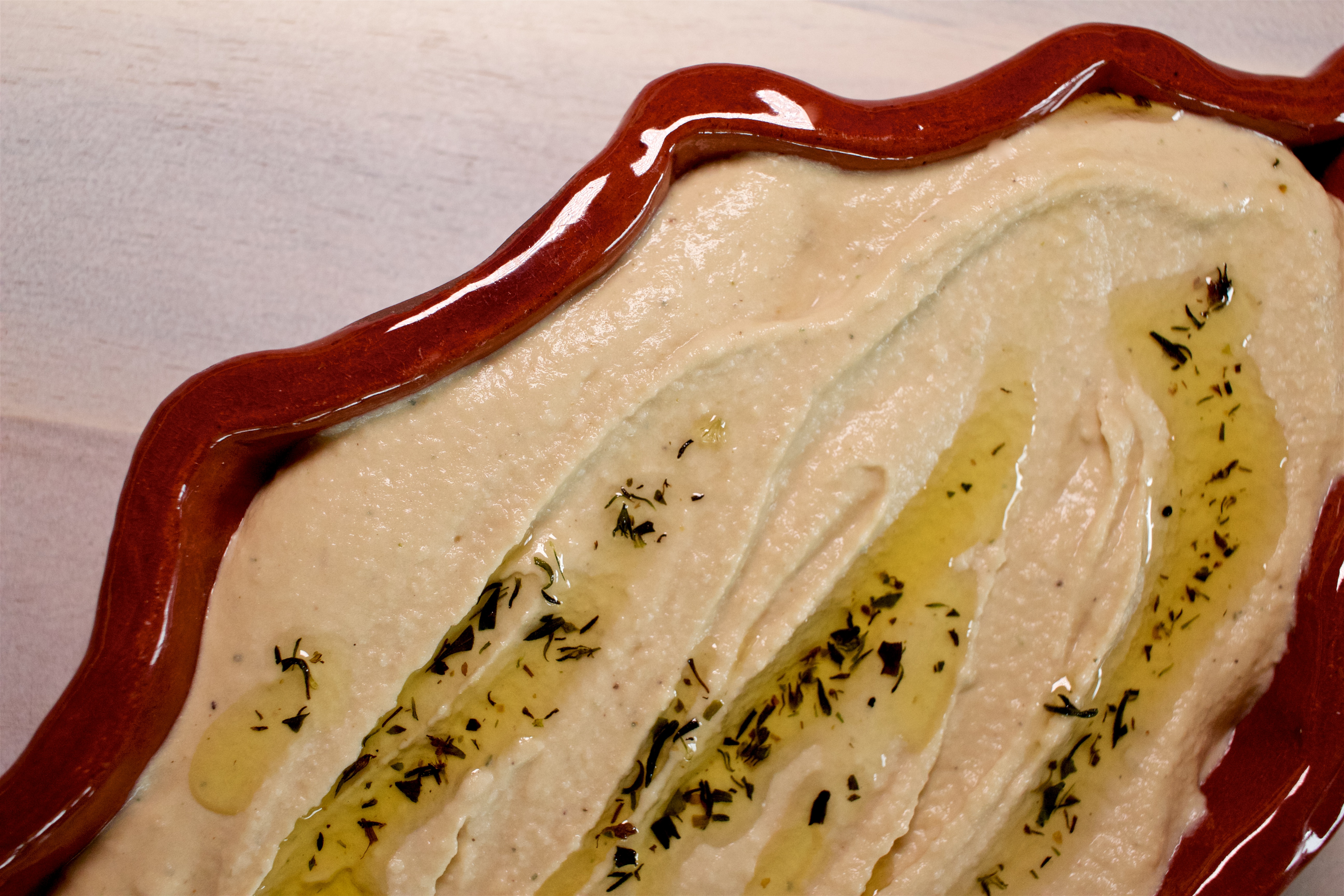 Ingredients:
1 can (15 oz) chickpeas
1/4 cup (60 ml) lemon juice
1/4 cup (60 ml) tahini
1 head of roasted garlic
2 Tbsp (15 ml) Farmer John's Roasted Garlic Savory Oil
1/2 tsp (2.5 ml) Farmer John's Organic Cumin
1/2 tsp (2.5 ml) Farmer John's Savory Sea Salt
2-3 Tbsp (30-45 ml) cold water
Method:
Start by roasting your garlic - cut off the top of a head of garlic, drizzle with 1 tsp of olive oil and wrap in tin foil. Bake at 400 F for 30 minutes.
While garlic is roasting, prepare your chickpeas - rinse chickpeas well and boil in water for 5-7 minutes to make them extra soft. Once they are done, rinse again in cold water until chickpeas are cool. Feel free to skip this step however boiling canned chickpeas helps to break down the skins and make your hummus extra creamy.
When garlic is finished roasting, carefully remove the soft cloves from the garlic paper and let cool.
In the bowl of a food processor or high speed blender combine lemon juice and tahini and process for 1 minute, or until tahini appears whipped.
Add garlic, oil, cumin and savory sea salt and process for another 30-60 seconds.
Add the chickpeas and process until smooth. If needed, add ice cold water, 1 Tbsp at a time, until you reach your desired consistency.
Taste for salt and adjust as needed.
Serve hummus with a drizzle of our Roasted Garlic Savory Oil.
Store in an airtight container and refrigerate for up to one week.
Approximate Total Time: 30 minutes
Yields: 4 cups
- Farmer John